€ 19,96

Soft baby gym figures from our NEO concept. The three figures consist of a mammoth, a volc...

Compare

-19% Sale

104,95 € 84,99

Good looking and original rocking zebra by Kids concept.

Compare

€ 38,04

Wooden toaster set with 8 accessories. Use the lever to pop up the toasted slices, and tur...

Compare

€ 50,42

Great play rug with roads on it. It will give hours of play fun to your child.

Compare

€ 30,42

This toy grocery bag is cute and is a sustainable toy wich will give your child hours of f...

Compare

€ 20,95

Set of three bamboo hooks in the form of cute animals by Kids Concept. Fits perfect in any...

Compare

€ 130,42

Magnificent kitchen that fits in every home. A lot of accessories are included and other c...

Compare

€ 13,50

Bag of beautiful wooden candy to play shop with.

Compare

€ 15,50

Deliciously designed wooden play cakes. The cakes are painted in soft colours to imitate f...

Compare

€ 39,95

Cute wooden cash register, hours of fun guaranteed.

Compare

-37% Sale

157,95 € 99,-

Highly stylish and qualitative rocking animal which makes a great present for a little ras...

Compare

€ 132,99

Lovely rocking mammoth from our NEO concept mammoth series. The cosy fur makes it soft and...

Compare

Free shipping above € 65,-
Delivery 48H
Unique products

€ 31,95

A playful and visually stimulating babygym figure set with a mixture of geometric shapes a...

Compare

-16% Sale

297,50 € 249,99

This magnificent chesterfield is very stylish, fits great in any interior and is fun and p...

Compare

€ 52,95

Stylish mammoth trophy fits perfect in each scandi interior.

Compare

€ 34,95

Very stylish storage box which can also be used as seat. Also available in soft pink

Compare

€ 94,95

Cute babygym from Kid's Concept.

Compare

€ 18,95

Cosy baby blanket in plush in the shape of the Edvin the fox. Perfect to play and snuggle ...

Compare

€ 20,95

Birthday cake from our KID'S BISTRO collection. The wooden toy cake comes in the shape of ...

Compare

€ 31,95

Cute guitar which really can be used.

Compare

€ 31,95

Cute doctor's bag with wooden accessories. A sustainable toy by Kids concept

Compare

€ 36,95

Cute and fun race track for cars in wood by the Swedish Kids Concept.

Compare

€ 31,95

Set of 10 wooden blocks which is ideal as a baby gift.

Compare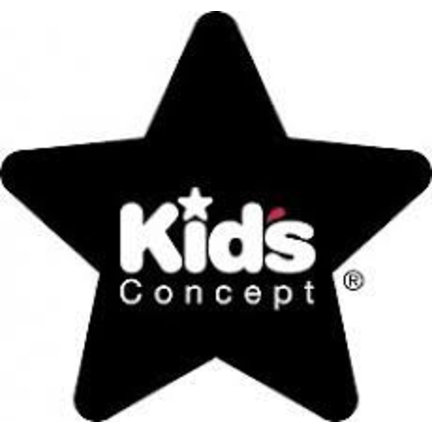 Kid's concept is a Swedisch brand founded in 2007.
They make beautiful, qualitative toys, especially in wood, in scandinavian style. Their goal is to make children play creatively. They are focused on safety and sustainability.